TRANSPORTATION, HOTEL, POI
Venue
Wellness hotel Energetic, Rekreační 1037, Rožnov pod Radhoštěm, Czech Republic, EU
How to get there
Hotel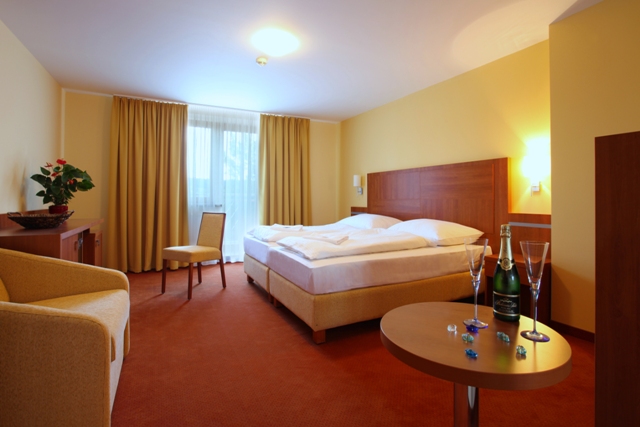 Participants reserve the accommodation themselves.
WELLNESS HOTEL ENERGETIC****
The Wellness Resort Energetic is located 10 minutes by foot from the center of the city. The impressive array of spa facilities include a hot tub, sauna, indoor swimming pool, and massage parlors. Free Wi-Fi is available throughout the property.
Guests at the Hotel Energetic can enjoy the view of the neighboring park or relax on the 2 sun terraces. The stylish on-site restaurant, Kordulka, serves traditional dishes from the region of Moravian Wallachia.
Each guest room has a bathroom with a shower, as well as a sitting area with a satellite TV. Some rooms feature a private balcony.
For conference participants is provided accommodation at discounted prices. Room reservation: recepce@hotel-energetic.cz,
+420 606 668 101
More: http://www.hotel-energetic.cz/
PENZION FORMAN***
The Penzion Forman is located in a separate building near the Wellness Hotel Energetic and offers accommodation in a pleasant place. Rooms are equipped with bathroom with toilet, TV, telephone and internet connection. The Hotel Energetic**** is available for meals and procedures.

CATERING
Breakfast (included in a room rate); lunch and coffee breaks are provided at the Hotel Energetic**** and are included in the conference fee. A social evening will take place in the stylish Koliba Kordulka, which is part of the Wellness Hotel Energetic area. Social evening is also included in the price of the conference fee.
What can I see
Within a few kilometers of the Beskydy Mountains there are many possibilities for skiing, cycling, summer and winter hiking. There are also many possibilities of relaxation in the form of excursions to interesting places such as Wallachian Nature Museum, Pustevny and last but not least visit of the city's sports facilities (indoor pool with water slide, outdoor heated swimming pools, tennis courts, minigolf, bowling alley, golf course, ice rink.)
Walking distance

:
Wallachian Open Air Museum (1,4 km), Ruins of Rožnov Castle (3,2 km), Baroque All Saints Church (2,2 km), Indoor pool with slide (3 km)

Above 5 km:
Pustevny (by feet 11 km, by car 20 km), Radhošť (6,9 km),
Gibon park (13 km), Bystřička dam (23 km),